Register by September 29th and win this years WJEF T-Shirt! 
If you complete your registration by Midnight on September 29th, 2017, we will send you a free WJEF? T-Shirt. A completed registration includes paying the pre-registration deposit of at least $50. Thanks for starting your registration early. This helps us plan and secure the resources we need to do this conference.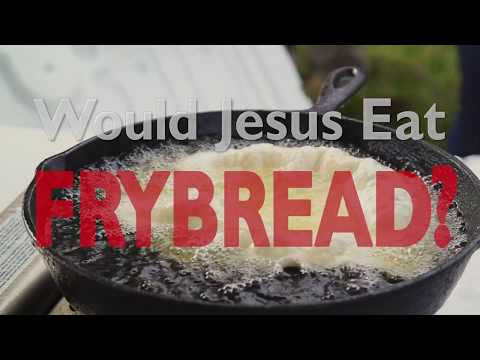 Join us November 9-12, 2017, for a gathering of 100+ Native college students representing more than 50 tribes and ask once again: "Would Jesus Eat Frybread?"
The Would Jesus Eat Frybread? Conference (WJEF) is a gathering for Native students across the U.S., Pacific Islands & Canada to:
– Meet other Native college students who want to follow Jesus while honoring their people, cultures, and traditions.
– Learn from tribal elders as they offer their wisdom, experiences and stories.
– Explore how following the Jesus Way can free you to walk in
– Beauty in the midst of abuse and oppression.
– Share the gifts that Creator has placed in your culture.
– Receive healing in prayer for personal and historical abuses.
– Be sent back to your campus with a full belly and a happy heart. 
Dates: Friday, November 9-12, 2017
Location: Anchorage Alaska
REGISTRATION COST: $275
Travel parameters: Please arrive by 4pm on the 9th. Housing is provided the night of the 11th. Though if you want to take a red eye you can schedule a flight after 12:01am on Sunday the 12th and we will provide a shuttle from the conference to the airport the night of the 11th. 
Location: (lips pointing) Out East somewheres… Anchorage, Alaska.